Trade Details
Yenn Wants to Trade
[H] StatTrak™ M4A1-S | Hyper Beast (Factory New)
[W] Any knife or gloves

HAVE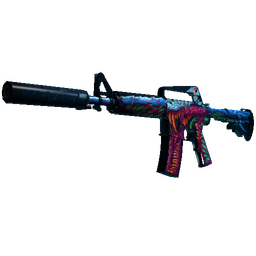 Gameflip
Factory New
$179.63
WANT
Any knife or gloves
Yenn
1 week ago (expires in 4 days)
Looking to trade this gun for any knife or gloves asap.

Steam Trade: 468803713
My ex bf left me with this gun and told me to do with it what i want.

Giving it away because i dont want to have anything with it and dont want to look at it anymore.

I would like to get some knife or gloves at least, to have when i play with my friends.

Send me an offer if interested. Cheers.

My trade link : Steam Trade: 468803713